DISRUPTING TRADITIONAL METHODS​
Brand Starter
For small businesses and startups, establishing their initial brand image
Research & Insights
Brand Pillars
Key Messages

Brand Concepts
Logo
Typography
Color Palette
Imagery Palette
Guidelines
Stationary
Brand Book
Brand Core
For businesses sicking a strong brand foundation with growth in mind
Research & Insights
Target Audience
Mission • Vision • Values
Value Proposition
Positioning Statement
Brand Pillars
Key Messages
Brand Voice

Brand Concepts
Logo
Typography
Color Palette
Imagery Palette
Custom Iconography
Packaging
Merchandizing
Guidelines
Stationary
Brand Book
Environmental Design (EGD)
Website UI Design
Web Development
Corporate Emails
Hosting
Domain Name

Social Media
Meta Ads
Google Ads
SEO
Delivered within 3 weeks or less​
Brand Apex
The ultimate experience that delivers a complete and impactful result.
Advanced Brand Strategy
Advanced Visual Identity
Multi-channel Marketing Strategy

Website UI/UX
WordPress Development
SEO
Domain
Hosting + Corporate Emails
What's Included?
package details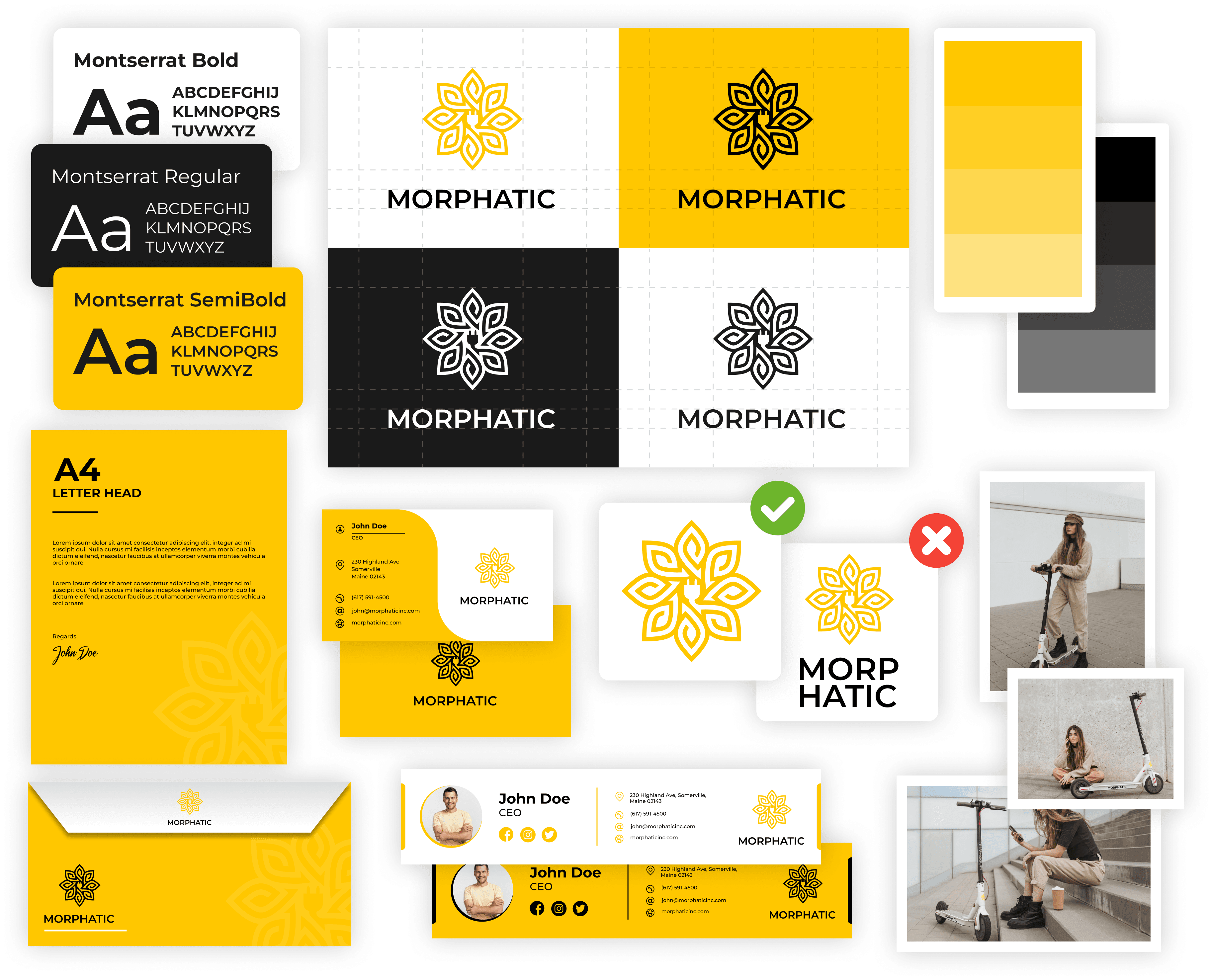 branding package
Brand Starter
The ideal choice for startups that are just beginning their branding journey. This package includes a logo design and guidelines that will help establish your brand identity and make it recognizable in the market.
It's a great way to kick-start your brand's journey and create a lasting impression among your target audience.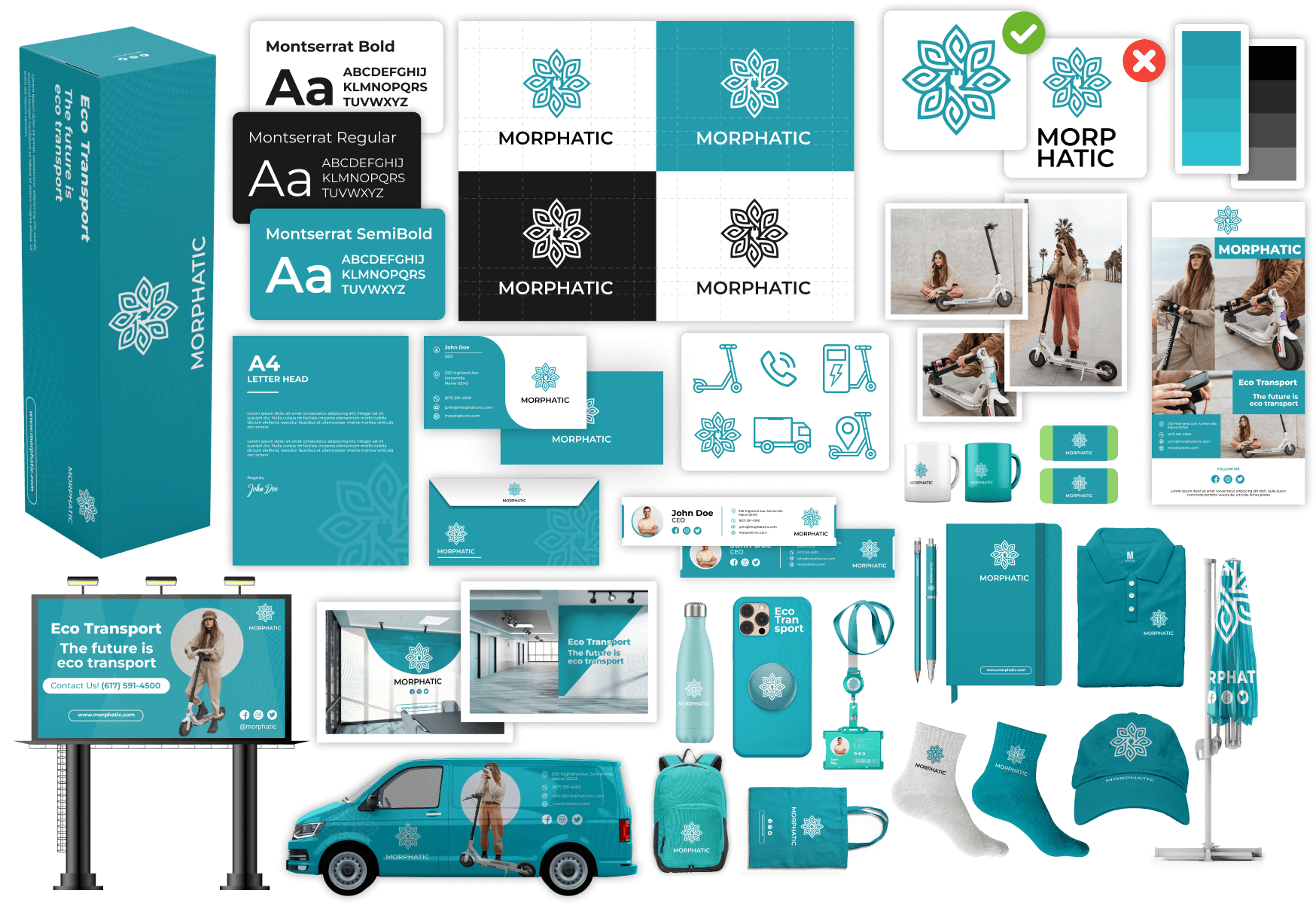 Environmental Graphic Design (EGD)
Environmental Graphic Design (EGD)
branding package
Brand Core
This package provides an all-inclusive brand strategy that involves thorough research and analysis of the target audience to create a strong brand statement, proposition, and identity.
It's an ideal option for businesses aiming to establish their market position quickly.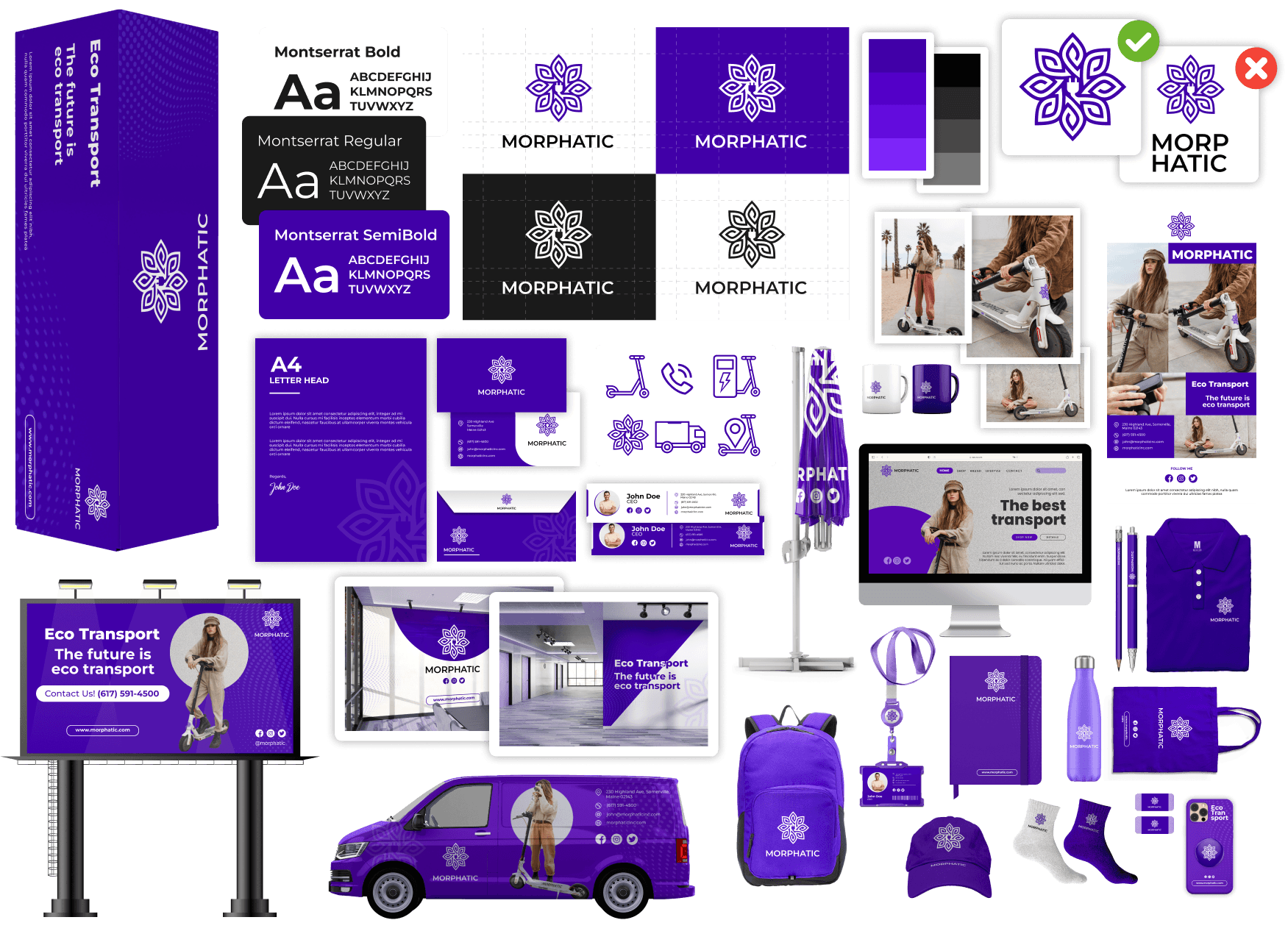 Environmental Graphic Design (EGD)
Environmental Graphic Design (EGD)
branding package
Brand Apex
Premium branding experience that includes everything you need to establish a strong brand identity in the market. From a brand strategy and identity to a web presence and digital campaigns, our experts will work closely with you to create a brand that speaks to your target audience.
This package is perfect for businesses seeking a complete branding overhaul to achieve long-term success.
Once a purchase is complete, you will get your order receipt email with the following step instructions.
Our work is of the same high quality regardless of your chosen package.
brand packages
Comparison Table
Brand Starter

Brand Core

Brand Apex

Dedicated Team

To craft a unique and successful branding project, you'll get: a project manager, designers, researchers, SEO, and social media experts.

Client Dashboard

We offer a Client Dashboard to promote transparency and collaboration in the project. This centralized platform lets you track the project's progress, get updates and review tasks.

Project Plan

We create a project plan by defining goals and timelines, then integrate it into the dashboard for real-time progress tracking.

Business Consultation

We offer customized business guidance to our clients for their branding projects using industry insights and data-driven strategies.

Brand Strategy

Research & Insights

To formulate your brand strategy, we begin by collecting data that includes identifying audience personas, analyzing industry trends, and studying competitors.

Essential

Target Audience

We identify the client's ideal customer through market research, demographics, psychographics, and competitor analysis, ensuring effective targeting.

Mission, Vision, Values

We conduct research and analysis to uncover the client's core beliefs and purpose, then craft a concise, inspiring statement for each element.

Value Proposition

We identify the client's unique selling points and communicate them effectively to their target audience.

Positioning Statement

We conduct market research & analyze competitors to differentiate and highlight unique values.

Brand Pillars

We identify unique brand values and experiences and craft them into distinct pillars that guide branding strategy and messaging.

Essential

Key Messages

It'll be crafted by identifying the brand's unique value proposition, brand attributes, and target audience, resulting in clear, memorable communication.

Brand Voice

A distinctive brand voice that aligns with the client's values and speaks directly to their target audience, using tone, style, and language that reflects their brand personality and unique offerings will be developed.

Influencer Market Research

Advanced tools will be used to identify relevant influencers, analyze their engagement and audience demographics, and recommend partnership opportunities.

Brand Identity

Brand Concepts

We will study the market and target audience to design a unique visual identity that resonates with the client's brand values.

Logo

Analyzing the client's brand attributes and values, we will brainstorm and sketch ideas visually representing his identity.

2 concepts

3 concepts

3 concepts

Typography

Typography will be defined by choosing fonts that convey the brand's personality and evoke the desired emotions while ensuring legibility and consistency across all materials.

Color Palette

We will use brand values, target audience, and industry trends to create a unique, cohesive color palette that reflects the brand's identity.

Imagery Palette

An imagery Palette will be created that aligns with the client's brand identity, using photos and graphics to evoke emotions and convey the brand's message.

Custom Iconography

The client's brand values, industry, and target audience will be used to design bespoke icons and patterns that exude uniqueness and memorability.

Packaging

Custom packaging will be developed based on the brand's values and aesthetics, ensuring a cohesive visual and tactile experience.

Merchandizing

Merchandise will be designed to reflect the client's brand identity and resonate with their target audience, maximizing brand exposure.

Guidelines

The visual brand guide will be created after defining the color palette, typography, iconography, imagery, and brand voice.

Stationery

The client's brand identity will be used to create sleek, professional, and memorable business cards, letterheads, envelopes, and other stationery components.

Website UI Design

The client's brand identity will be incorporated into the website UI, using color, typography, and imagery to create a cohesive user experience.

Environmental Design (EGD)

We'll craft EGD that brings the brand to life through visually stunning signage, wayfinding, and environmental graphics.

Brand Book

We will create a comprehensive Brand Book encompassing all aspects of the brand's visual identity, guidelines, and messaging.

Essential

Web Development

We will create a website that matches the client's branding, using responsive design, user-friendly navigation, and optimized content.

Corporate Emails + Domain Name

We will research, recommend and register a unique, memorable, and brandable domain name that aligns with the client's identity. We will create professional emails with the same domain name as the client's new website, reinforcing brand recognition and credibility.

Hosting

We will provide a customized hosting solution tailored to the client's needs while ensuring website uptime and security.

Activation

Social Media


We will establish and customize social media profiles, plan content, and schedule initial posts, aligning with the client's brand strategy.

Meta Ads

We'll establish goals, research the target audience, create ad content/tools, and set up ad groups, budget, and tracking to optimize performance.

Google Ads

We'll research keywords, create ad groups, write ad copy, and optimize bids while aligning messaging with branding for maximum impact.

SEO

To create visibility and rankings, we will integrate branding into SEO efforts with keyword-optimized content, backlinks, and technical site optimization.